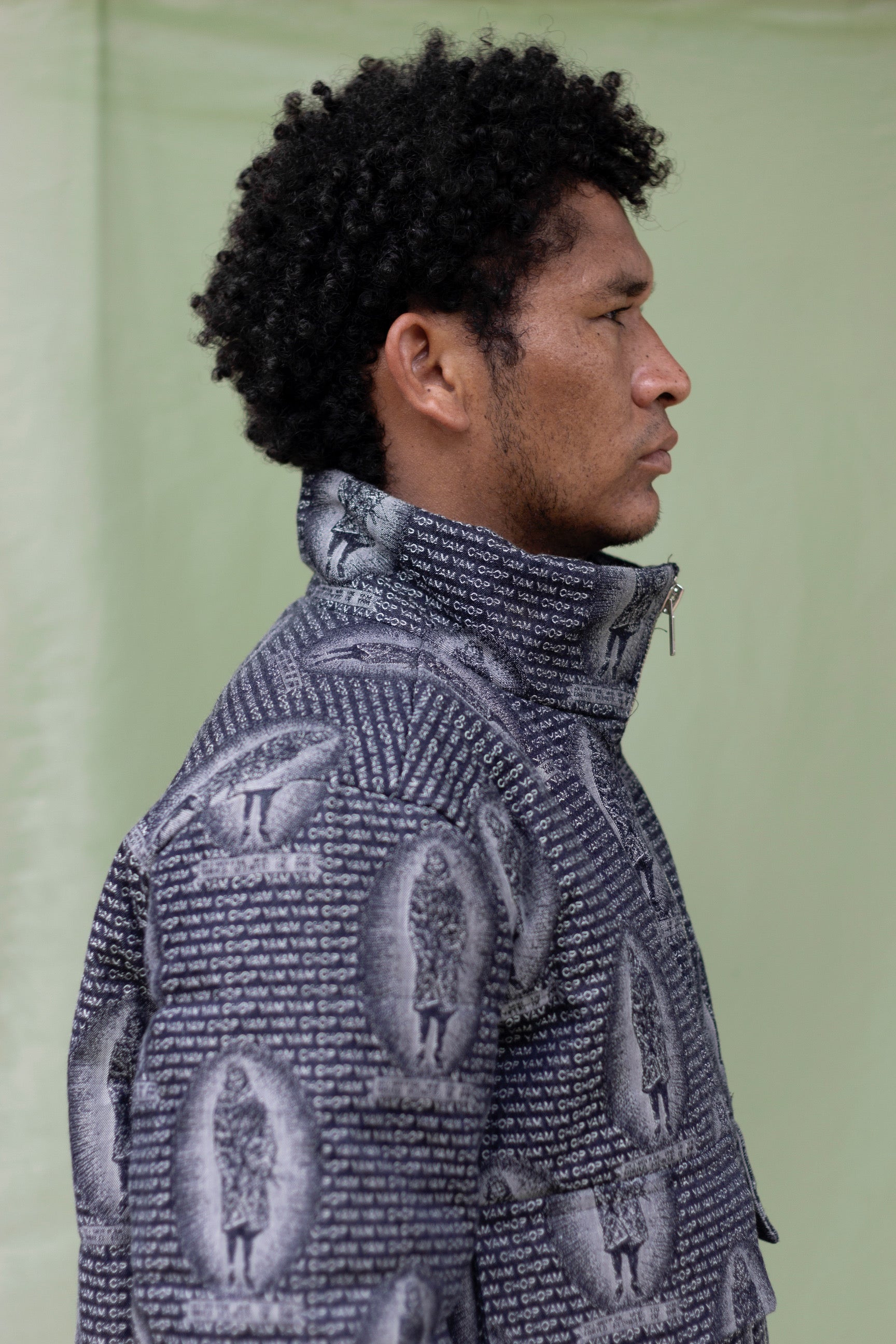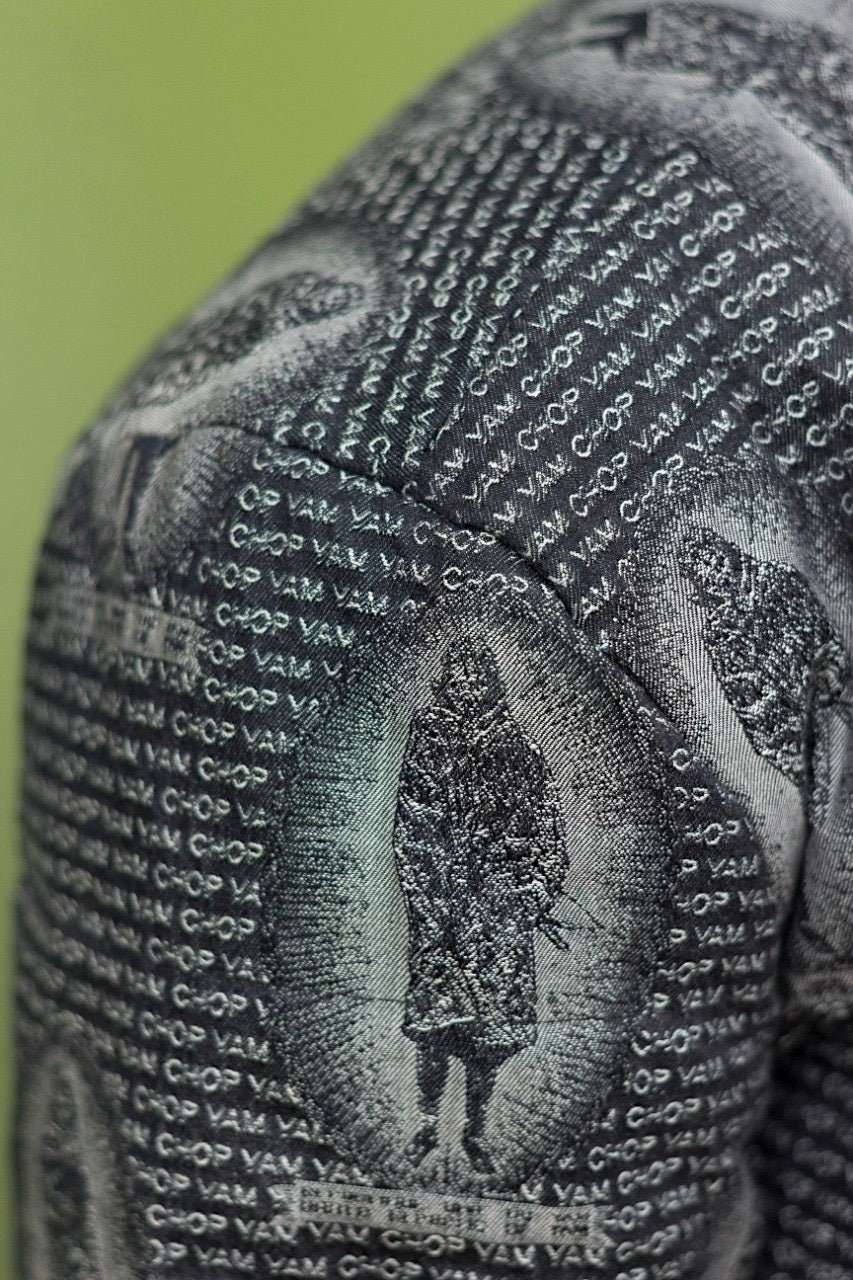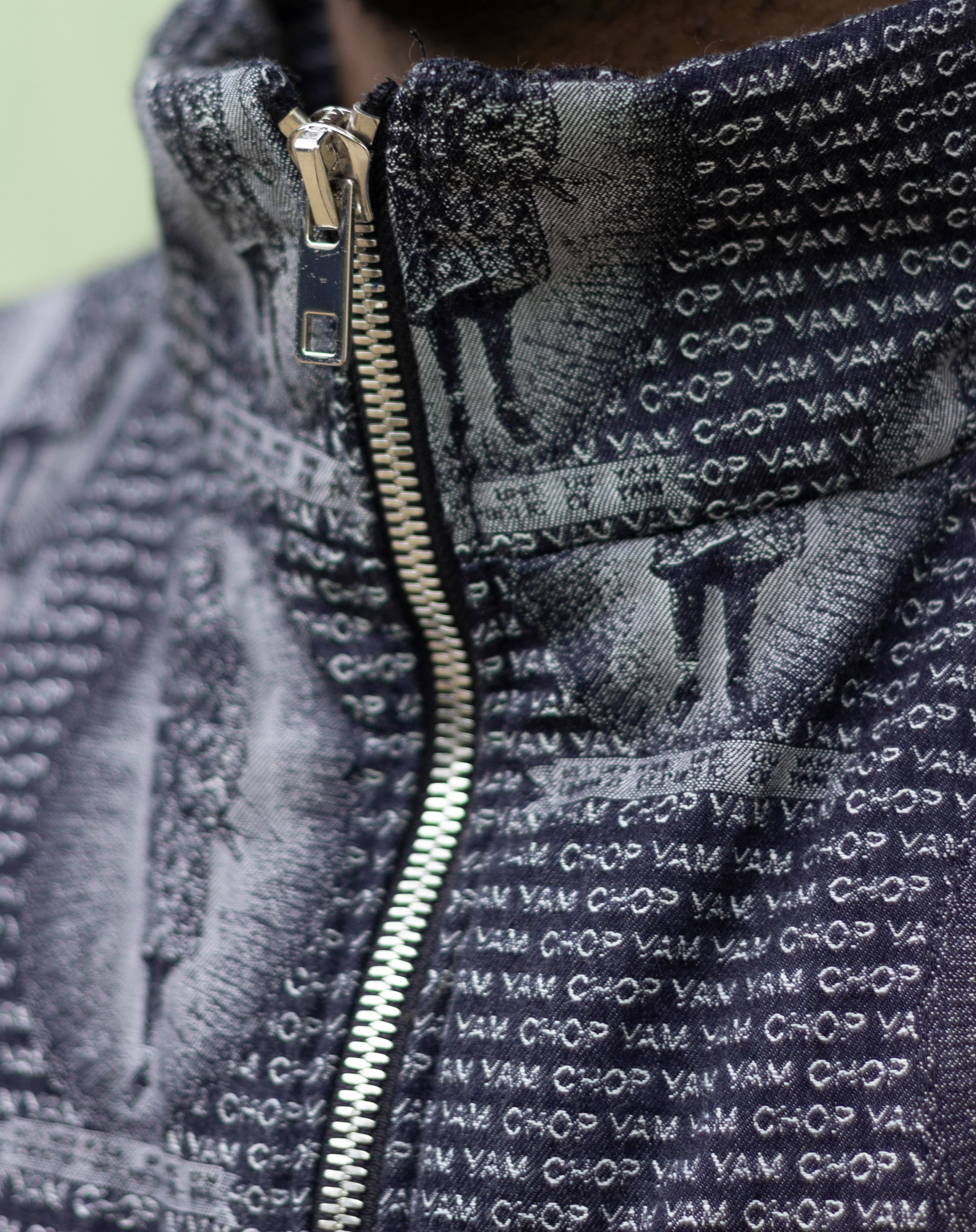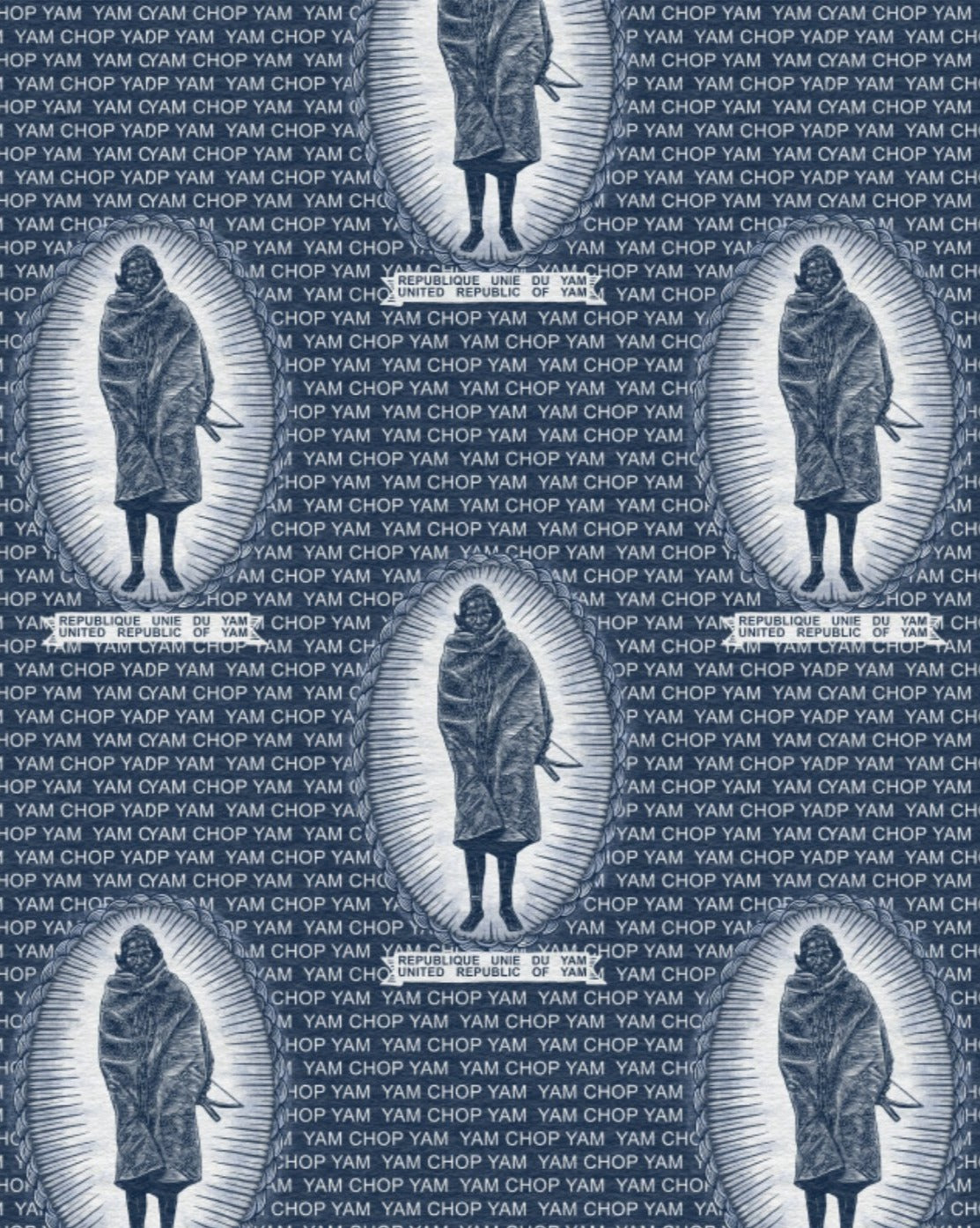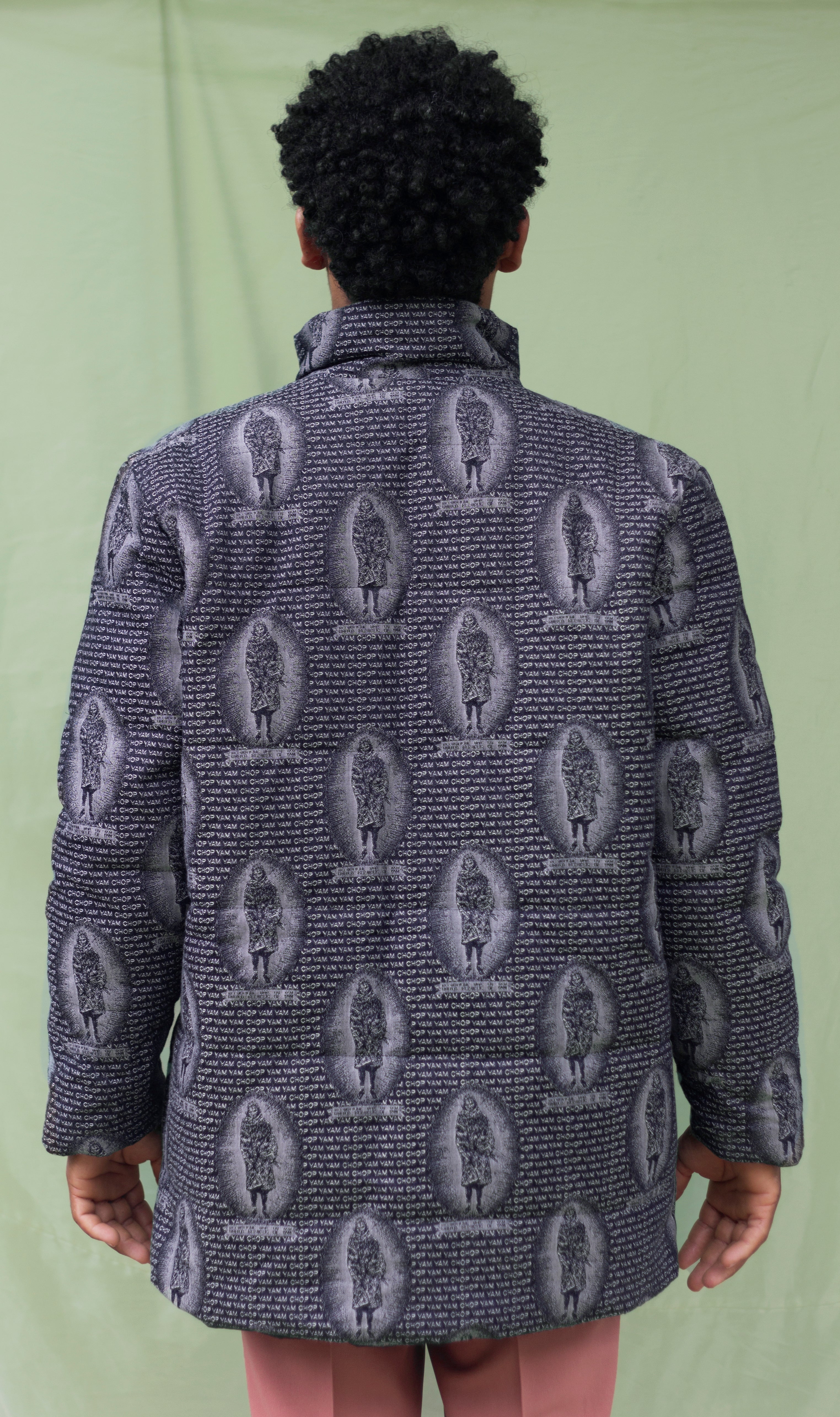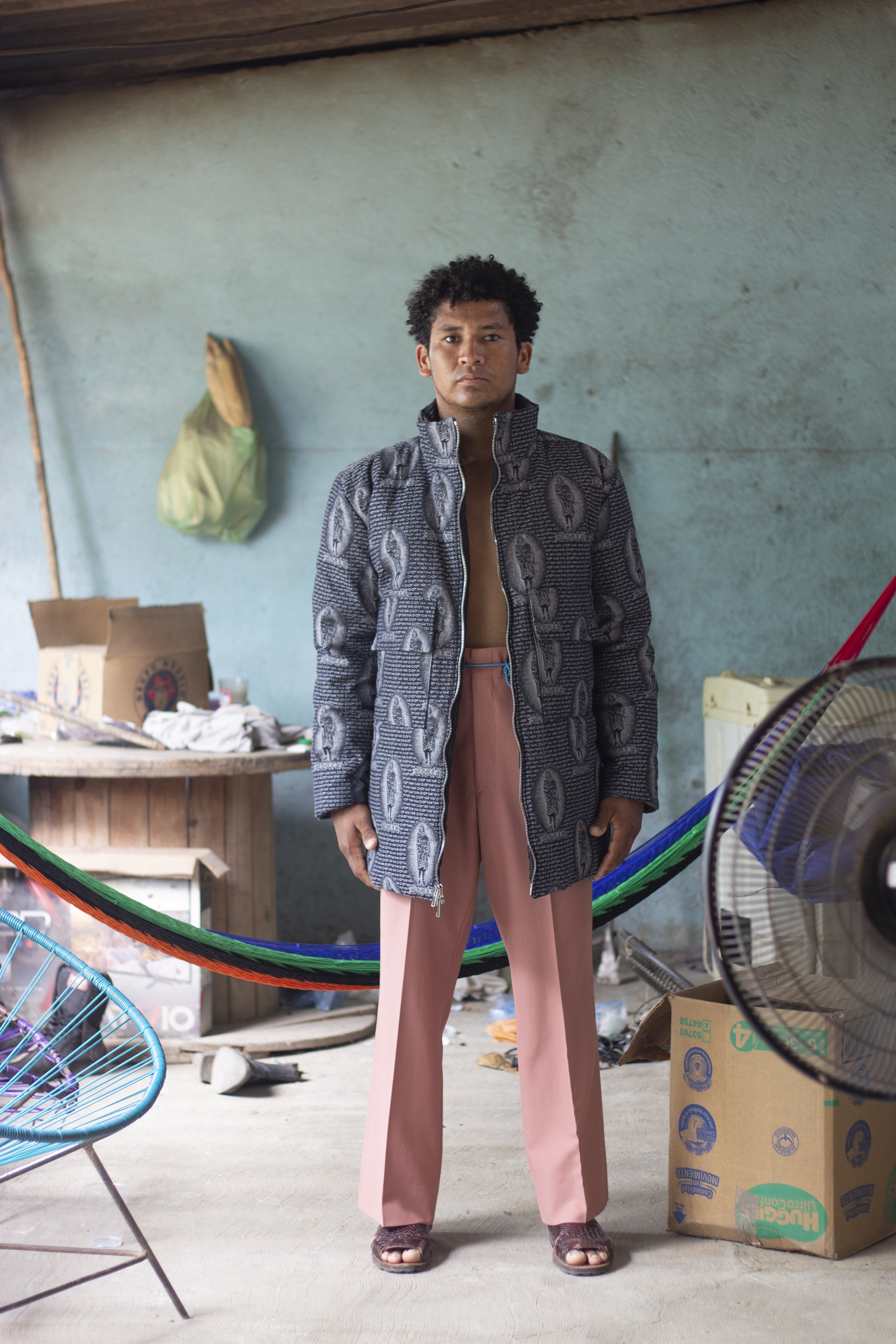 Commemorative cloth jacquard denim puffer
$650.00
Description
Custom jacquard denim image design & Chop YAM monogram inspired by African commemorative cloth, 'Our lady of Guadalupe' & the Raramuri people of Mexico.
Custom commemorative denim cloth woven on a jacquard loom in Taiwan.
Main fabric-100% cotton. raw denim(not washed or shrunk) Woven in Taiwan
Lining-poly blend
Padding-3M™ Thinsulate™ Insulation
Cut & sewn in Chicago, IL & Lagos,Nigeria.
Design details & trims
two patch pockets with flaps on front
two internal side pockets. pocket bags are cotton blend herringbone twill
32 inch two-way open bottom separating zipper  
internal labels are scraps of our denim we acquire after cut & sew 
care & info labels are natural color 100% cotton twill fiber
Things to note
Our unisex puffers aren't meant for excessive layering or bulky layers as they're extremely warm & fitted. If you still desire to layer, size up. keep in mind that when you size up, the only thing that increases is the chest. See measurement chart
Raw denim is rigid & tight at first, but will loosen up & soften over time. The denim will mold to your body, fitting better with each wear.
Our denim is dyed with indigo & as with anything indigo dyed, you might get minimal color transfer on light surfaces or accessories. 
Our jacquard denim has a dark indigo color & as such will look black or dark grey depending on how it was photographed. 
We work very hard to ensure our products are displayed as accurately as possible so the color you see on the screen is as close as possible to the color you receive.
*DRY CLEAN ONLY*