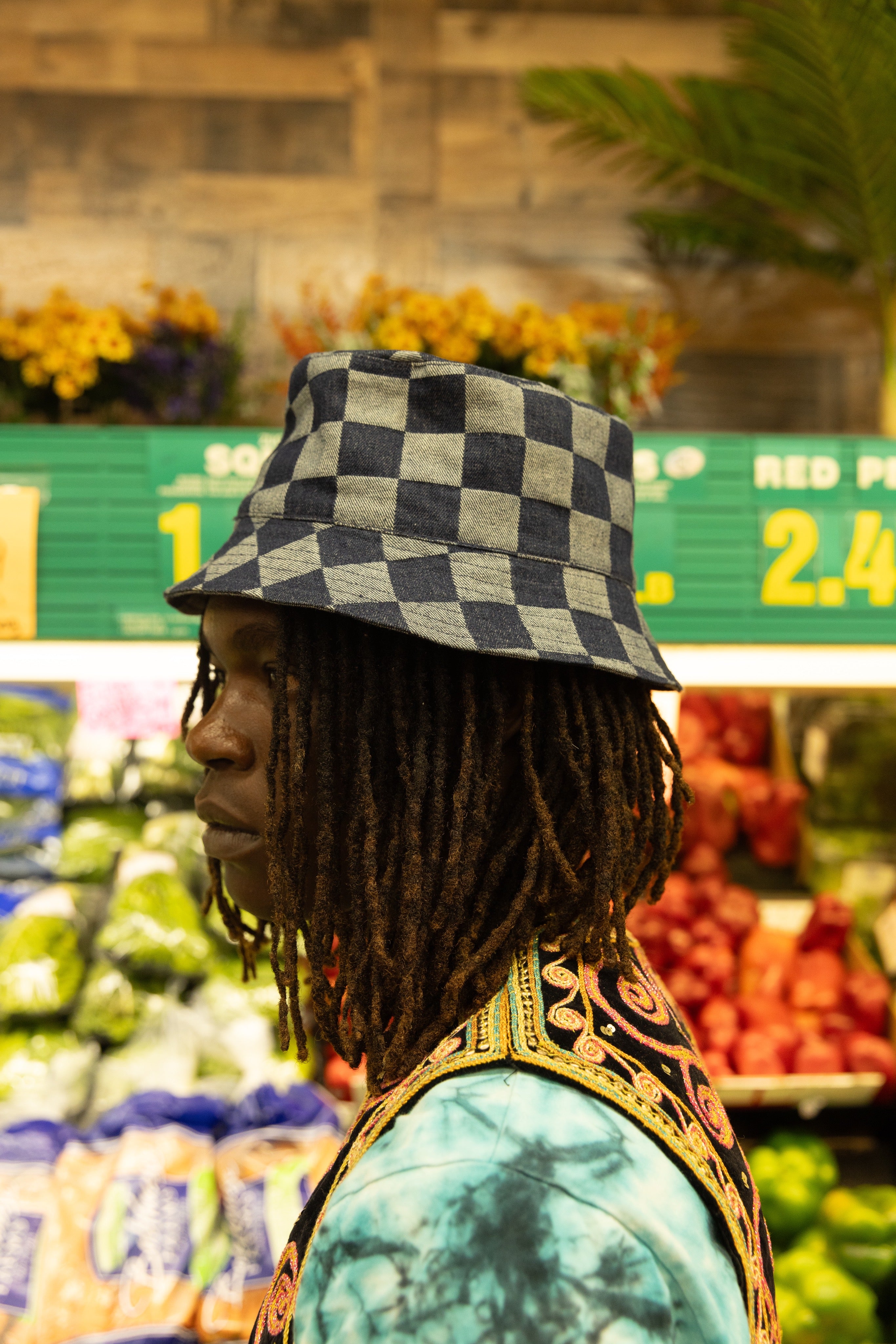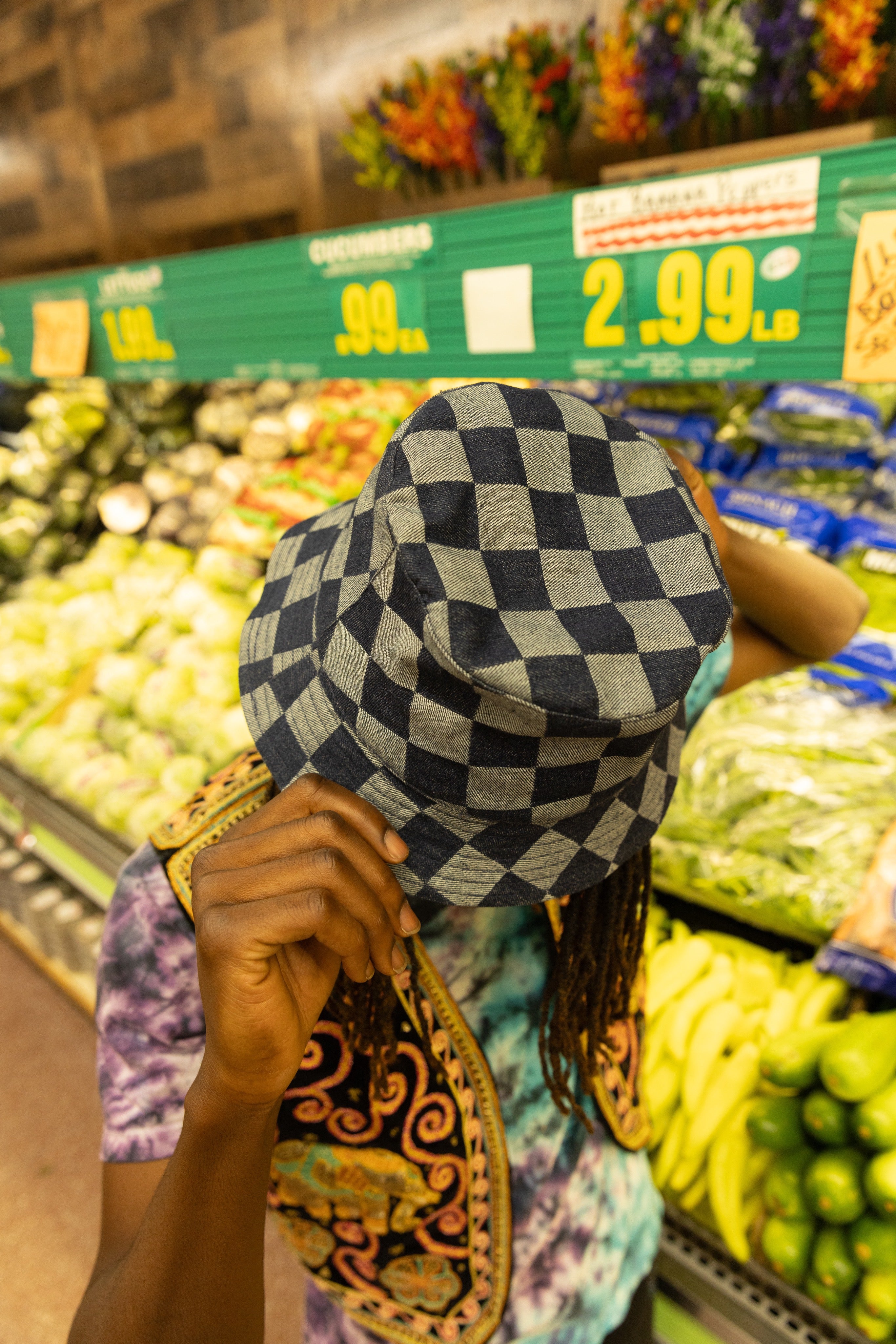 'Jaga Jaga' checkerboard denim bucket hat (SOLD OUT)
$75.00
Description
Nigerian slang for scattered or out of place, 'jaga jaga', an oxymoronic phrase is used to describe the symmetry of our checkerboard denim.
Inspiration for checkerboard denim drawn from the fascinating checkerboard Kuba cloth from the Democratic republic of Congo.
Denim fabric-95% cotton. 5% polyester.
Cut & sewn in Chicago, IL.
Design details & trims

Unisex
Reversible
no internal tags due to being reversible
Sizing
The size of a bucket hat is based on the measurement of the bottom edge of the crown.
To identify the size you need, measure the head circumference above your eyebrows, loosely wrapping the measuring tape, where the crown base sits.
The measurement in centimeters/inches is the size you need.
For reference, model is photographed in a size L.
 XS- 21.625 inches to 22 inches 
S-22.5 inches to 22.875 inches 
M-23.25 inches to 23.625 inches 
L-24 inches to 24.375 inches 
XL-24.75 inches to 25.25 inches 
Things to note
Our denim is dyed with indigo & as with anything indigo dyed, you might get minimal color transfer on light surfaces or accessories. 
 We work very hard to ensure our products are displayed as accurately as possible so the color you see on the screen is as close as possible to the color you receive.
*Machine cold wash*
*Hang dry or tumble dry on low heat*